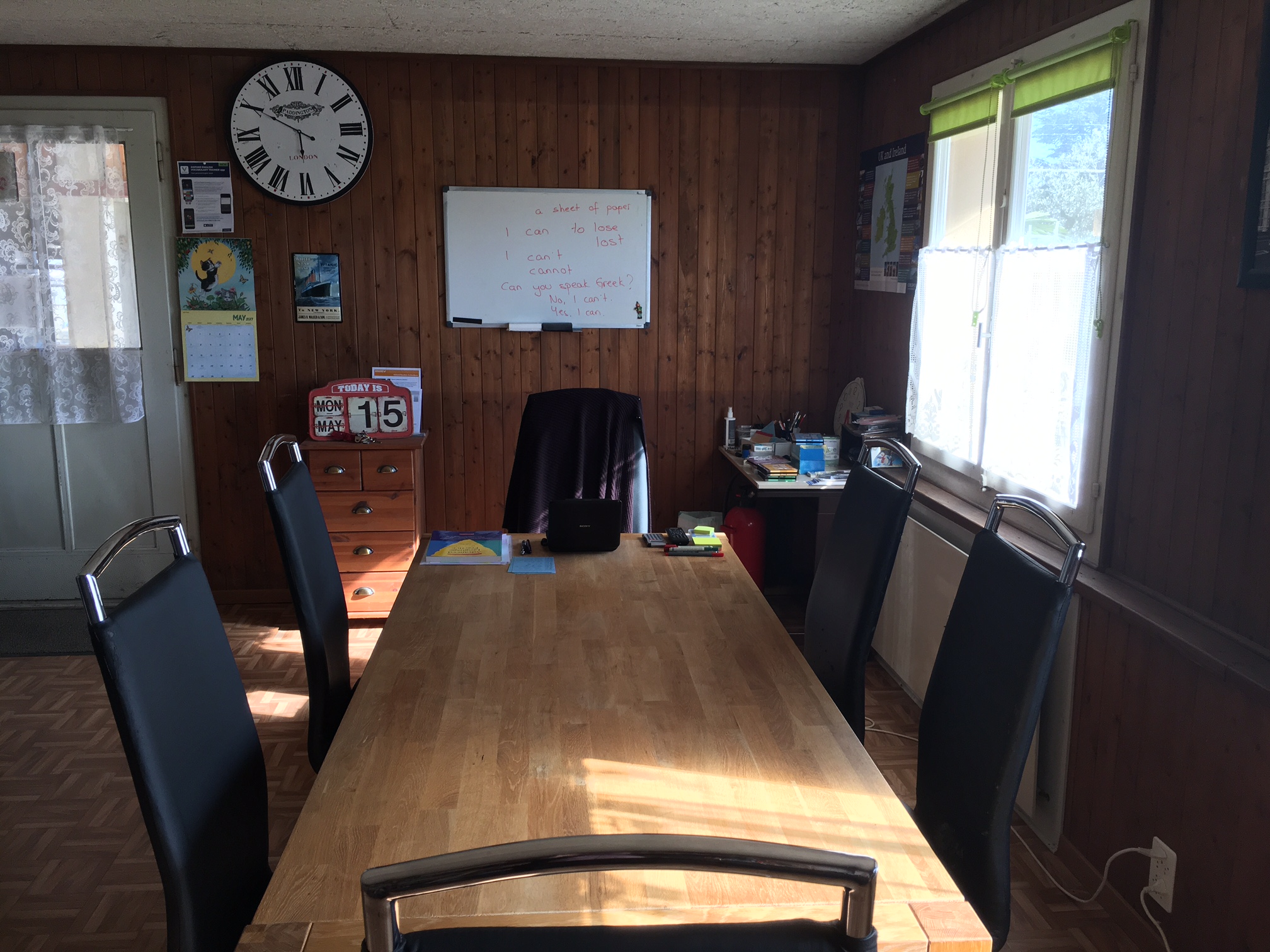 Cours en petit groupe
Le cours en petit groupe se fait régulièrement chaque semaine pendant l'année scolaire. Le nombre minimal de participants est trois, mais The Ellis School of English garantit ne jamais être plus de six personnes. Les participants sont tenus d'assister, autant que possible, à toutes les leçons.
Cette méthode, prouvée par longue expérience, est celle qui offre le maximum pour le minimum de coût. Elle est particulièrement indiquée pour toute personne qui n'a pas un délai fixe pour apprendre la langue. C'est également la solution idéale pour les entreprises qui souhaitent offrir des cours à leur personnel.  The Ellis School of English vous offre les résultats escomptés.
Horaire
Votre horaire est défini par l'école mais les désirs des étudiants sont respectés dans la mesure du possible. Aucune annulation individuelle n'est possible. Toute annulation du groupe doit être annoncée au moins 24 heures à l'avance. ESE se réserve le droit de facturer les leçons décommandées après ce délai.
Tarif
Fr.s. 17.– par personne par leçon de 45 minutes. Pour les leçons dans les bureaux des entreprises, les frais de déplacement sont en sus.